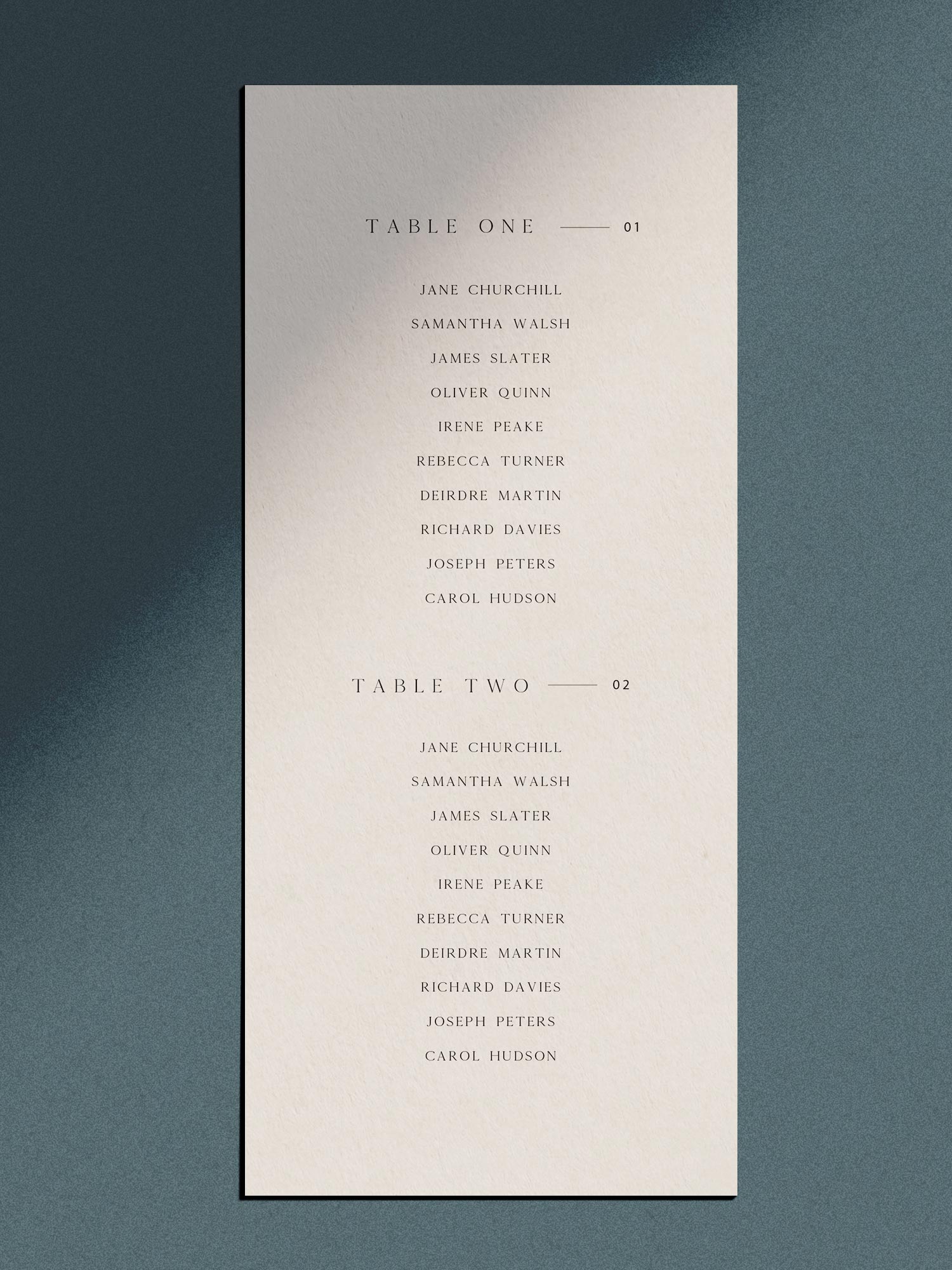 C05 // Escort Cards
These Escort cards are printed on premium 80-100lb card stock. Included in the set is a sign that reads "Please Find Your Seat".
Dimensions: 4" x 9"
Customization: Please fill out this form with the name of each guest and their table number. Email the completed form back to us within 24 hours of completing your order.
Quantity Pricing: In order to offer you the best possible price, quantity pricing is in effect. Please first select the correct number of table numbers you require for your order and then set the quantity to 1.
Design Changes: The Ephemerie may need to alter the design to best suit the number of tables and guests at your wedding. You will have an opportunity to approve the design during the revision phase.
Colours: We're in the process of offering different colour selections for all of our suites. If you see a design that you'd love in a different palette, let us know in the "additional details" section of the check out form and we'll email you back with some options.