C01 // Digital Invitation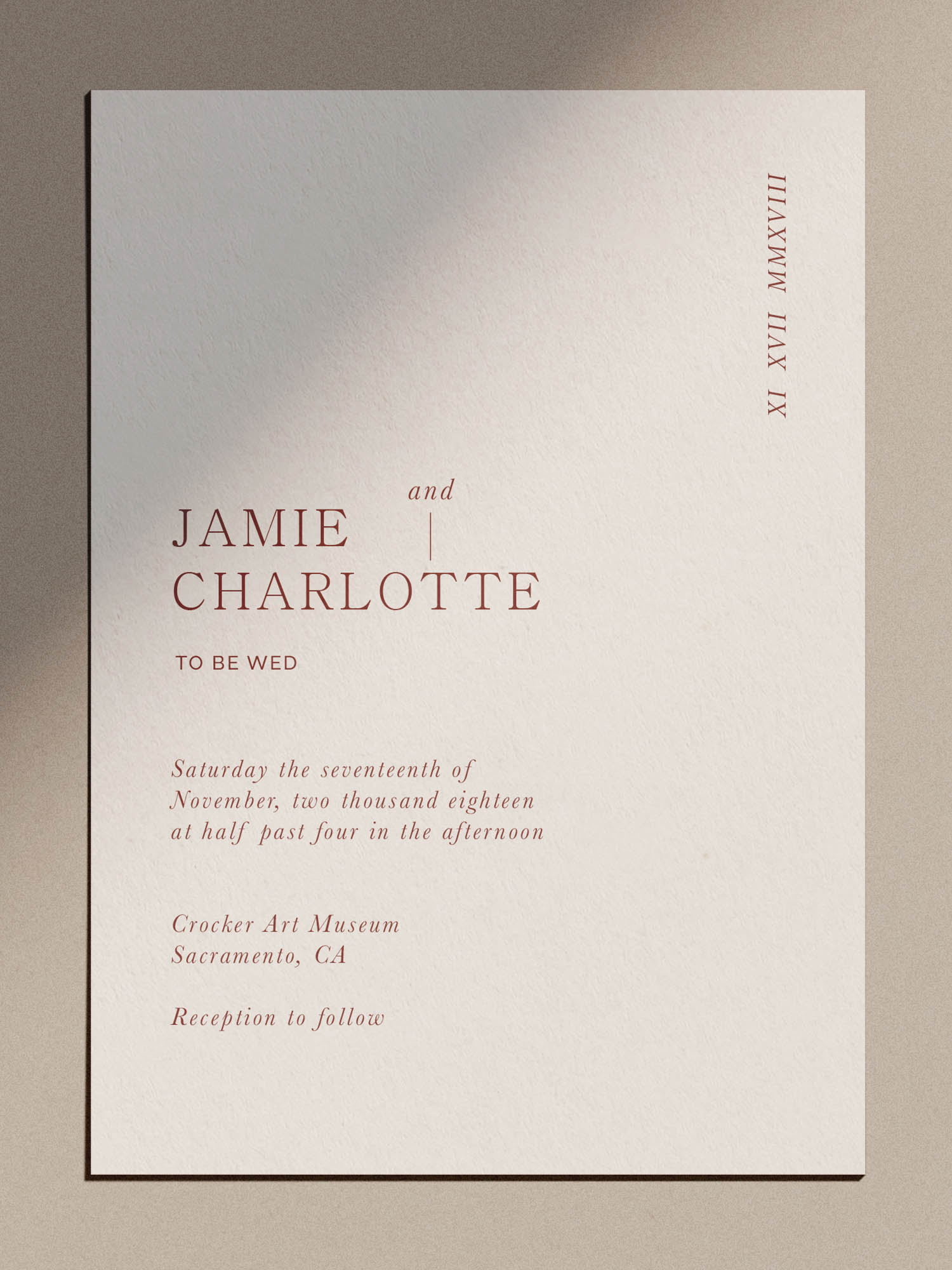 C01 // Digital Invitation
Oh, hello digital world! While we're suckers for all things paper, we know every couple's stationery vision is different so we're excited to offer digital invitations that can be sent to guests via email or third party vendors like Paperless Post.
Online Only: If you plan to send all your invitations digitally, go right on ahead and checkout through this page! Once you've provided all the details, we'll do up the design, send you a proof for revision and then deliver to you a final .JPG file that you can then upload on the platform of your choice.
Some Paper & Some Digital: Tempted to send out digital invitations but also want to mail out a few to special guests like grandparents (who will undoubtedly keep them!)? You can have the best of both worlds. Digital invitations are available at 75% off with the order of any invitation suite - just email us if you'd like to go this route and we'll hook you up with a promo code.
Customization: Once you add an item to your cart a form will display for you to fill out with all of the details we need to capture in order to create your semi-custom digital goods.
We're in the process of offering different colour selections for all of our suites. If you see a design that you'd love in a different palette, let us know in the "additional details" section of the check out form and we'll email you back with some options.